2002 Graduating Class
NoRoomtoMovE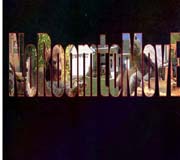 NoRoomtoMovE explores the effect of urban sprawl on sensitive wildlife in Florida. Rapid and poorly planned development has devastated two important Florida species—the gopher tortoise and the black bear.
Producers: Chris O'Brien and Tom Tripp
Creative Fire: The Life of Marjorie Kinnan Rawlings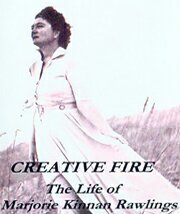 Pulitzer Prize-winning author Marjorie Kinnan Rawlings was driven to write her whole life, yet she struggled in her search for meaningful material until she was 32 years old. She moved to Cross Creek, Florida, where the rural people and environment inspired her classic novels, The Yearling and Cross Creek.
Creative Fire reveals the author's life, her journey to Florida, her inspiration, personal struggles, and creative legacy through her letters, friends, and literary scholars.
Producers: Rachel Sandals and David Striepe
Ocoee: Legacy of the Election Day Massacre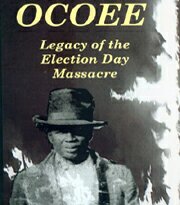 In the early twentieth century, Ocoee was home to one of Florida's most prosperous African American communities. On Election Day 1920, Mose Norman and July Perry attempted to vote and the African American community was erased from Ocoee's history. Now, Ocoee must confront its past in an effort of reconciliation and healing.
Ocoee: Legacy of the Election Day Massacre exposes the events that ensued when two black men exercised their right to vote.
Producers: Sandra Krasa and Bianca White
Seasoned Veteran: The Journey of a Winter Soldier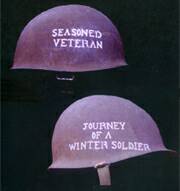 This compelling narrative probes one man's journey of self-discovery. Scott Camil served two tours of duty in Vietnam and received two Purple Hearts as a Marine Sergeant. Upon his return to society he challenged the forces that caused him to kill men, women, and children. His outspoken criticism of the Vietnam War as a leader in the Vietnam Veterans Against the War movement would evenetually threaten his freedom and his life.
Producers: Benito Aragon, Melinda Kahl and Michael Kirschbaum
One Small Step: The Story of the Space Chimps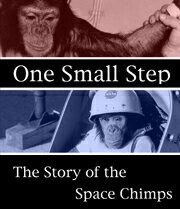 In January 1961, a 3-year old chimpanzee named Ham rocketed into outer space propelling the U.S. a step closer to the goal of manned space flight. In November 1961, the 5-year old Enos soared into orbit, paving the way for John Glenn's momentous journey. Both Ham and Enos received worldwide attention for their triumphs but faded from glory once their services were no longer needed. In 1997, almost 40 years after Project Mercury, the Air Force announced that the remaining astro-chimp colony would finally be retired. But where did the space chimps go?
One Small Step, uncovers the journey of the brave chimponauts, reveals how they were trained for the space program, and how the United States Air Force rewarded the colony for their loyal service.
Producers: David Cassidy and Kristin Davy
Institute Productions
Student Productions