2001 Graduating Class
Cannonball: The Life and Legacy of Julian Adderly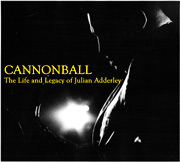 He took the jazz world by storm with a stand-in performance for a missing saxophone player. That night at the Bohemia Café would catapult Julian Adderly to the forefront of the jazz scene. This documentary looks at the all too short, but brilliant career of the man they called Cannonball.
Producers: Yvette Giles, Angela Vigil and Walt Williams
180 Days: Life After Prison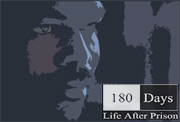 A look at the emotional journey of Jerome Young's transition back into society—a story about building and rebuilding relationships while overcoming the obstacles created by time.
Producers: Ashanti Allen, Won-Hwan Oh and Jason Osder
Living in the Museum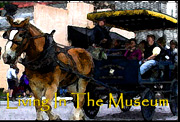 This documentary considers Charleston, South Carolina's shift from a quiet southern city to a bustling tourist attraction. Living in the Museum goes behind the scenes with some of the key players of the heritage tourism industry as well as inside the lives of some of the city's lifelong residents. It's a whimsical and often surprising look at the past and present of the Holy City.
Producers: Rana Martin, Lee Rogers and Houston Wells
Unfleshed: The Story of Dr. William R. Maples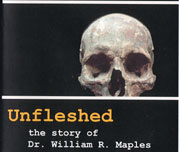 Dr. Maples has grappled with the world's most mysterious deaths. His job—to read the bones of the dead, both anonymous and notorious. The battle-scarred body of Francisco Pizarro, the remains of the Romanov family, lost for decades, and the countless murder victims along America's interstate highways. This is a story of tireless investigation, uncanny insight and a fascination with the macabre.
Producers: Semi Aboud, Robin Maxey and Raquel Garcia
Institute Productions
Student Productions