Meet the Class of 2010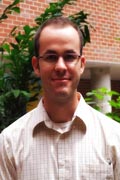 Jon Bougher
I grew up in Weare, New Hampshire where I learned the art of "Six Degrees of Kevin Bacon" and developed an emotional connection with film. I attended Ithaca College in New York, studying Cinema & Photography during my first two undergraduate years. Realizing that I needed to widen my perspective, I shifted my degree to Sociology in order to more fully develop a budding social consciousness. After graduation, I moved to the Tohono O'odham Nation where I worked on resource development, grant writing and service integration for the reservation. I'm interested in creating films that attempt to mine the emotional reality that underlies everyday interactions, with a focus on issues of social class.
Nick Corrao
Films have always been a major interest of mine. I received my BA in Film and Electronic Arts from Bard College in 2001. Since then, I have worked as an assistant editor and editor on feature narrative films, documentaries, TV series and short films. Through directing a few projects of my own, I realized my main source of excitement and accomplishment was in molding a film from conception to completion. I am most interested in finding captivating stories, and crafting them visually in a way that can engage any viewer.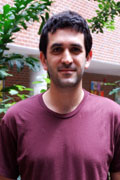 David Hafter
I'm from Fort Lauderdale, FL and I graduated from the University of North Carolina – Chapel Hill with a Bachelor's degree in Chemistry. After working in various scientific roles for several years, I decided to pursue documentary film because of the creative freedom it affords. My interests in documentary film range from matters of justice, morality and law to music, sociology and politics.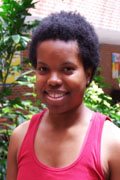 Jameil Hamilton
I am a journalist looking to expand my craft. After graduating from Hampton University with a B.A. in Broadcast Journalism, I worked pro bono as a producer at a small film company in Charlotte, N.C. I produced several documentaries as an undergrad, but want to take what I learned to a new level. I spent the last 3 years working as an associate producer, then television news producer at the
NBC
affiliate in Pittsburgh. I came to the Documentary Institute with an eye toward funding meaningful films about the lives of black people, believing everyone has a story, and more of those stories need to be heard.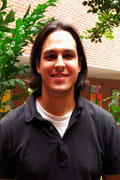 Alex Johnson
I am from Miami, Florida. In 2007, I graduated from the University of Florida with a BS in Telecom Production and a BA in Film & Media Studies. I returned to Miami where I did some freelance editing and PA work for two small productions companies. Now a year later, I return to UF to intellectually and technically grasp the world of documentary filmmaking. Unlike narrative fiction, I am attracted to documentary filmmaking because of its purpose to engage reality rather than escape it. Whether it's social, psychological, historical, political or environmental, I am interested in progressive issues that can expose, educate, and entertain. My ultimate goal in documentary filmmaking is to explore both the external and internal landscapes of our existence. While doing so, I hope to convey compelling stories that will deconstruct the foundations of ignorance, close-mindedness, and intolerance that continue to plague our society. Along the way, I look forward to visiting exciting locations, meeting captivating characters, facing unique challenges, and learning valuable lessons. At the end of this cinematic journey, I hope to leave influential footprints that others will one day follow.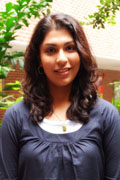 Saman Piracha
Originally from Pakistan, I was raised in Jacksonville, Florida. I have a psychology degree from UF with a concentration in anthropology and sociology. My diverse background and natural curiosity led me to documentary filmmaking. I am interested in how different cultures and creed interact and affect one another. Ultimately, I plan to use documentaries to raise awareness of social issues as well as to inspire activism.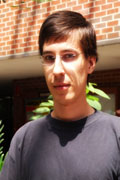 Roman Safiullin
Studying film at the University of Central Florida, I've come to believe that one of film's essential qualities is its ability to capture and reproduce reality with a clarity greater than even that of human memory, "truth at 24 frames a second" as Robert Bresson said. No other genre champions this concept more than documentary. As a documentarian, in combining this unique and powerful quality with an artistic license, I hope to create films that attempt to understand human desires, fears, lusts and the basic underlying motives and intentions that comprise the backbone of who we are.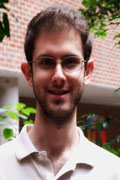 Peter Salomone
I was born in Bronxville, New York and moved to South Florida at the age of seven. As an undergrad I studied philosophy at the Wilkes Honors College in Jupiter and satisfied my interest in film studies and video production through various extracurricular activities. I've interned in the editing offices of a feature length film company and in 2005 I worked at the Cannes Film Festival. 
I'm excited to be studying documentary filmmaking, as I think it's a great way to learn a little bit about everything. Each film gives the filmmaker a chance to explore a totally different subject. I hope to make films that will take me to places I might not otherwise go and meet people I might not otherwise meet.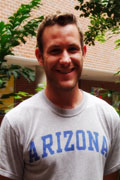 John Varley
I graduated from Michigan State University where I studied Anthropology and was introduced to documentary production in an Anthropological film course. After a year as an AmeriCorps member I took classes in video production and worked at a TV station in Tucson as a news photographer. I am particularly interested in films that raise awareness about social issues and the environment.