Meet the Class of 2008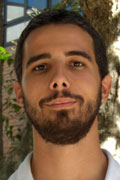 Chris Brannan
I am a Gainesville, Florida native. I graduated with a degree in telecommunications with an emphasis in production from the University of Florida in 2002. As far as films go, I am interested in producing light-hearted stories with strong visual appeal.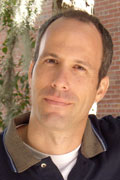 Boaz Dvir
This is my second stint at UF's College of Journalism and Communications. I graduated with a degree in journalism in 1988. Since, I've worked as a journalist, most recently as editor of
The Business Journal
in Jacksonville. I've also written for such newspapers as
Newsday
in New York, the
South Florida Sun-Sentinel
and the
Jerusalem Post
. I serve as the College's director of communications and editor of the
communigator
. I am interested in great stories.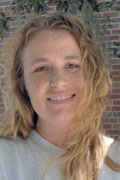 Michelle Friedline
I grew up in western Pennsylvania and have lived in Boston, Australia, Los Angeles and, most recently, Crystal Beach, Florida. My undergraduate degree is in communications media from Indiana University of Pennsylvania. I am interested in films which showcase opportunities for social and environmental responsibility, those that explore civil rights violations and the absurdities of the American culture, and that document Florida's natural history and ecology. In terms of documentaries and documentary makers, PBS's
P.O.V.
and
Frontline
series, Michael Moore, and the Yes Men are among my favorites.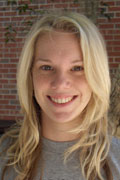 Rebecca Goldman
I'm from Davie, Florida. I graduated from UF with a bachelor's in journalism with a concentration in film and media studies. My taste in film is quite eclectic. But, the first docs that really turned me on were rock docs like Martin Scorsese's
The Last Waltz
and Jonathan Demme's
Stop Making Sense
. Music and popular culture remain areas of interest I hope to explore more deeply in my own documentaries.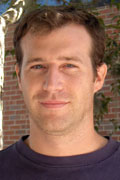 Dave Randag
I am originally from Springfield, Illinois. I graduated in 2001 with a degree in writing-intensive English and philosophy from Marquette University. Some of my film interests are personal portraits as well as the examination of power systems on individuals within a cultural context.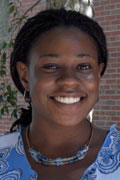 Laureen Ricks
I was born in Brooklyn, New York and raised in Ocala, Florida. I graduated from UF's College of Journalism and Communications with a bachelor's degree in (surprise) journalism. I hope to use what I learn at the Institute to make educational and inspirational films.