2005 Graduating Class
24/7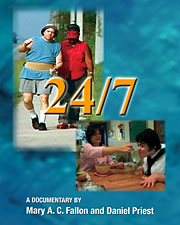 True heroism is found not in dramatic events, but in day-to-day struggles. 24/7 reveals a world where parents provide care 24 hours a day, seven days a week to their developmentally disabled adult children. This is a story of courage, joy and frustration as parents cope with the State of Florida's inability to provide desperately needed resources to these vulnerable citizens.
Co-directed by Mary A. C. Fallon and Daniel Priest.
The Next Stage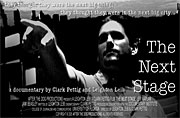 The Next Stage follows a fledgling theatre company, and its young artistic director, as it struggles to make it in Tampa, FL. It is a seriocomic look at a band of misfit dreamers in an indifferent town as they feel their way along the thin line that often separates idealism from reality and passion from delusion.
Co-directed by Leighton Leib and Clark Pettig.
She Got Game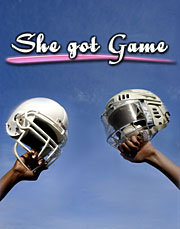 This project explores the changing roles of women by observing their progress in athletics. This glance into the unseen worlds of women's tackle football and ice hockey provides perspective into how far women have come in male-dominated sports and how far they still have to go.
Co-directed by Annie Danzi, Yvonne Lai and Leah Evelyn Woodward.
Why Me, Lord?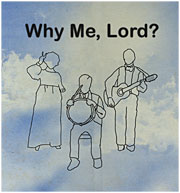 This program documents the trials and tribulations of America's first mentally retarded rock band. Over the span of their thirty-three year career, The Hammond State School Strawberry Jammers have grown from their humble beginnings as a handicapped chorus to a raucous rock group, thrilling audiences nationwide with their unique native Louisiana blend of country, gospel, and rock. But this year, the Jammers have hit a rough spot. Their only remaining gig, their annual showcase at The New Orleans Jazz and Heritage Festival may not happen. Will The Jammers get to play the Fest?
Co-directed by Jake Springfield and Lee Waldrep.
Key West Cock Tales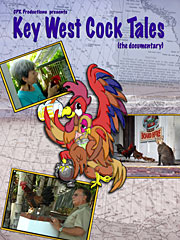 Amidst the tiki bars and sandy beaches, an army of chickens has taken over the island of Key West and the city is at war with the noisy destructive fowl. This is the story of a town divided by chicken-lovers and chicken-haters and the challenges faced by the local barber hired to rid paradise of this pest. Take sides in the city's struggle to keep the peace by silencing the noisy crowing of both man and beast.
Co-directed by Christa Carnell, Michelle Phillips and Craig Roberts.
» Visit KeyWestCockTales.com »
Give 'Em Belle!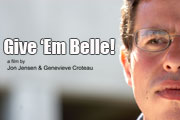 He's passionate. Idealistic. Ambitious. But no one takes 24-year-old Mike Belle seriously. This is the behind the scenes story of Mike Belle's underdog campaign to become the next city commissioner of District 3, Gainesville Florida. He believes, unequivocally, that he will win. But Belle is in for the race of his life.
Co-directed by Genevieve Croteau and Jon Jensen.
Institute Productions
Student Productions