2000 Graduating Class
American Stalag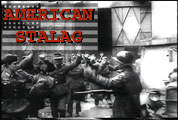 What do you do with 500,000 German prisoners? That was the problem the American Armed Forces faced during World War II. American Stalag tells the story of how nearly 500,000 German soldiers came to live and work in over 500 camps in the United States.
Producers: John Aldrich and Fredline M'Cormack
Behind Closed Doors: The Dark Legacy of the Johns Committee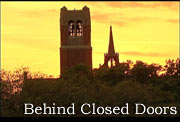 On January 19, 1959 investigators summoned University of Florida professor Sigmund Diettrich to the Manor Motel in Gainesville, Florida. Soon after, he was fired from his job and lost the life he loved. Diettrich was just one of hundreds of professors and students across the state terminated or expelled by the Johns Committee because of their sexual lifestyle.
Producers: Allyson A. Beutke and Scott Litvack
Honorable Mention, Archival Production Category, Louis Wolfson Media History Center Film and Video Award
You Can't Go Home Again
Journey alongside two couples as they surmount the challenges of aging together. See how partnership, memory and true love contribute to the heightened quality of life despite the mental and physical debilitation of old age. Romance still plays a role at the age of ninety-one.
Producers: M.E. Pilou Miller and Yue Wang
Institute Productions
Student Productions